We are a reliable and experienced team of tradesmen and are fully qualified in all aspects of plumbing, gas and drainage. Between us we have more than fifty years of experience and in that time there aren't too many jobs we haven't come across so we really know our stuff.
You'll have heard the expression "This will sort the men from the boys"? Well we're the men. We take our work seriously and we use plenty of common sense. Our ability to execute a sound diagnosis and then use our initiative and problem solve, sets us apart from the rest.
Reliability you can Trust
As soon as you make your enquiry we book you in for the next available time slot that suits you. And we stick to that time. If you're tired of tradespeople who constantly reschedule or don't turn up, you'll find us a refreshing relief.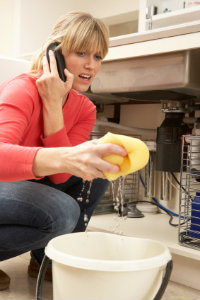 We Do it Once, We Do it Right
Because our team has so much experience, we can complete jobs quickly and efficiently. We don't need to ring people and run ideas by them, or go away and find out how to do something. Book us in and you can be assured of a job well done, and done quickly.
We Respect Your Home & Your Privacy
We treat your home as if it were our own. We remove our shoes and we use groundcovers. After all, we're there to improve the place for you. Once the job is done we vaccuum and tidy up, so you won't come home to a mess.
Our team's been together a long time and our reputation is paramount to the success of the business. We guarantee that all our team members act with the utmost integrity at all times. We would never jeopardise the way you think of us, and you can rest assured that everyone here acts appropriately at all times when at a customer's home.
Only the Costs You're Expecting
If ever a job turns out to be more complex than we'd thought, we will call you to discuss it before commencing any work. This ensures there are no nasty surprises on your bill.