Gas is our thing - we're the gasfitter specialists here in Tauranga. Steve's been in the gas industry for more than twenty years, having worked for Natural Gas Corp as a main contractor and today, continuing to stay on top of the latest developments in the technology and innovations with all the major brands.
Project Management, to Save you Time
Not only do we repair and supply gas appliances, but we organise the whole job for you, starting with the electricity requirements and following through to the gas connection and builders if they're needed, too. We supply the bottles, the heater and flue, and once the job is complete you get just the one invoice, with each component clearly shown.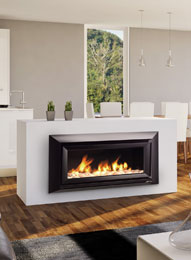 Plumbing Installations and Alterations
We recommend the servicing of gas appliances yearly or two yearly, depending on what it is. This is important for safety reasons, as well as being good practice for maintenance. It ensures everything stays in good working order and anything potentially problematic is picked up sooner rather than later. Servicing by experienced gasfitters.
We do all gas installations, and all gas fitter repairs. We fix pilots, main control valves, electronics. You name it, we fix it, and for the really curly jobs, our suppliers are fantastic with their support. We've never had a job catch us out yet.
Talk to us about servicing, installing and repairing any of gas appliances by our experienced gas fitters including these brands:
Kent
Escea
Rinnai
Masport
Regency
Bonnair
Vulcan
Rheam
Paloma
Bravis
Fisher & Paykel
Classique
Smeg
Delonghi
Living Flame
Real Fires